Software Solutions
TAKE YOUR MOBILITY SOLUTION TO THE NEXT LEVEL WITH POWERFUL SOFTWARE Drive down management costs while driving up employee, security and network performance with software designed to enhance Zebra's wireless infrastructure and mobile device solutions.
Mobility DNA
What's inside the body of an enterprise mobile computer matters. That's why Zebra engineered Mobility DNA — the genetic code that gives our mobile computers distinct enterprise capabilities.
Its unique software ecosystem transforms Android™, the world's most popular consumer operating system, into an enterprise-ready force. Now, the pains common to other enterprise mobility platforms disappear — making application management simpler, integration problem-free and operations a powerhouse of productivity.
---
UNMATCHED PRODUCTIVITY
From the start, workers will notice the difference. Training is quick on Android's familiar interface. With unique business tools, communication barriers vanish, connectivity is untethered and collaboration streamlined. Thanks to powerful productivity tools, everyday tasks are faster and easier.
SIMPLER APPLICATION MANAGEMENT
Regain control of your mobile platform via superior security, greater access, centralized management and real-time visibility. Mobility DNA fortifies Android with enterprise-grade traits for ultimate control. The result is better deployment management, faster troubleshooting and optimal uptime.
EASIER INTEGRATION
Develop enterprise, mobile apps with ease and take full advantage of the Android operating system to lower risks of bugs and delays. It's possible with Mobility DNA, which shortens timelines and extends confidence with smooth rollouts and seamless OS integration into new and legacy infrastructures.
---
DATACAPTURE DNA
Go beyond the barcode with Datacapture DNA.
DataCapture DNA is the genetic code that simplifies the entire Zebra scanning experience. The result is innovation-driven performance that not only makes our data capture devices the best in the industry, but also the easiest. From integration to deployment and then management, Zebra has stripped away all the complexity.
Zebra data capture devices turn into powerful tools that get more done and resolve tomorrow's challenges today.
---
UNRIVALED MANAGEABILITY
Remote management tools give IT teams the ease and control to effortlessly deploy and maintain fleets across the enterprise, lowering their total cost of ownership. Add to that visibility tools, and companies have the real-time analytics to boost the performance and uptime of their data capture devices to increase their return on investment.
INNOVATION-DRIVEN PERFORMANCE
The capabilities of DataCapture DNA produce peak device performance, consistently and continuously, that maximizes worker productivity. The technologies go beyond barcode scanning to keep enterprises ahead of the curve by solving tomorrow's problems today.
EASIER APPLICATION DEVELOPMENT
Zebra offers a suite of software tools to decrease development time across all major operating systems, allowing developers to integrate Zebra data capture devices faster and easier.
---
DATAWEDGE
Easily integrate data captured with zebra android devices into your applications - without time-consuming, costly programming
Now, you can integrate data captured with your Zebra Android mobile computers into your enterprise applications quickly, easily and without writing any code using DataWedge for Android, available out-of-the-box on all Zebra Android mobile computers. Information from any data capture source on Zebra's Android mobile devices and attached peripherals is properly formatted and transmitted to the right applications, without any programming or modification of your existing applications.
The result? You can launch highly cost-effective applications that automate data capture, eliminate errors, increase worker productivity and maximize the value of your Zebra Android mobile computers, faster than ever. Leverage the data capture power of your Zebra Android devices today with DataWedge for Android.
---
DEVICE DIAGNOSTICS
Maximize the availability of zebra mobile computers
When your users have trouble with their Zebra mobile computers, the issue is often a simple one that can be resolved on the spot — from restoring a lost wireless connection to rebooting to free up needed memory. But without a way to uncover these simple-to-resolve issues, devices are often returned to the Zebra Repair Center, where no trouble is found. While a Zebra OneCare support program may cover the costs of the depot services, your organization still pays a high cost. Productivity is reduced when workers outside in the field and inside your facility are without their Zebra mobile devices, affecting the overall efficiency of your entire operation. And then there is the cost of the time spent packaging, shipping and tracking devices out for repair — and configuring a device from your spares pool.
Now, there's a complimentary tool from Zebra that can help eliminate the high cost of all those needless returns of devices that don't really need repair — Device Diagnostics. With this Mobility DNA utility, administrators and end users alike can test the main systems on Zebra mobile computers with a simple press of a button to reveal whether the issue can be fixed on site — or whether a trip to the Zebra Repair Center is required. The result? Your devices spend more time in the hands of your workers, improving productivity, device uptime, return on investment and total cost of ownership. Keep your Zebra mobile devices right where they are most valuable, in the hands of your workers, with Device Diagnostics — only from Zebra.
---
DEVICE TRACKER
Easily track and find missing zebra android mobile devices
Your Zebra Android mobile devices are an important part of your business strategy — every time a device is misplaced, it impacts workforce productivity and your return on investment. Now, Device Tracker makes it easy to track and find all your lost and misplaced Zebra Android devices. It's easy to deploy. No additional infrastructure is required. The result? Maximum device availability. Maximum return on investment. And maximum workforce productivity.
---
ENTERPRISE MOBILITY DEVELOPMENT KIT
Less time, effort and errors allow you to develop more
When mission-critical enterprise applications require tight integration and performance, the EMDK for Android delivers the feature set and capabilities you have grown to expect from Zebra Technologies.
With a comprehensive set of APIs and sample code, the EMDK for Android enables you to take full advantage of the purpose-built capabilities our Android mobile computers have to offer.
With Zebra's EMDK for Xamarin, it's easy to incorporate all the advanced enterprise features that our Android mobile computers offer—from barcode scanning to automatic population of forms—into Xamarin apps. EMDK for Xamarin simplifies enterprise application design for faster, more cost-effective development cycles, while ensuring you get the best possible mobile experience and maximum value from your Zebra mobile computers.
---
ENTERPRISE MOBILITY MANAGEMENT
Enterprise Mobility Management (EMM) Tool Kit is a developer resource created for EMM partners who want to develop configuration & management for Zebra Mobility Extensions (Mx) features. And with access to the largest number of enterprise mobile computers in the market, the EMM tool kit enables partners to grow their business.
---
ENTERPRISE BROWSER
Enterprise Browser is a powerful, next generation industrial browser that enables developers to build feature-rich web applications that integrate seamlessly with the features in Zebra mobile computers and peripherals.
Enterprise Browser's feature-rich mobile application development tool allows users to seamlessly integrate the browser into the native peripherals of a device, while enabling barcode scanning, signature capture and much more.
Enterprise Browser will replace the Zebra Pocket Browser and RhoElements Shared Runtime.
---
ENTERPRİSE HOME SCREEN
Enterprise Home Screen makes it easy to ensure that your enterprise devices are utilized only for work. In just a few easy steps, you can create single-purpose devices that will run only one application or define which applications and features are available to users, or groups of users, who use Zebra Android mobile computers – all without requiring a developer.
---
ENTERPRİSE KEYBOARD
Your workers are using Zebra Android all-touch mobile computers to capture crucial enterprise data — but the standard consumer Android soft keypad falls short of your enterprise requirements. Key size, lack of auto correction for the terms used in your business and more reduce data entry efficiency and accuracy.
---
LİFEGUARD FOR ANDROİD
LifeGuard™ for Android™ is Zebra's software security solution that extends the lifecycle of Zebra Android enterprise mobile computers. Consumer OS security support ends after 36 months, well short of the 5+ years of service life that you require. LifeGuard adds years of OS security support after consumer support stops to match the enterprise hardware lifecycle, helping your business significantly lower total cost of ownership.
With LifeGuard, you will receive extended security support, predictable periodic security updates and legacy OS security support when transitioning to a newer OS. Frequent updates will enhance your security and LifeGuard makes them easy to install at your discretion, either locally, or remotely via Enterprise Mobility Management (EMM).
As a Mobility DNA solution, LifeGuard is available for select Zebra Android mobile computers with a Zebra OneCare active contract. That means you'll be able to use them longer and more securely than any other devices in the industry. LifeGuard provides software security solutions and dependability that matches enterprise hardware lifecycles, simplifies OS transitions and extends your mobile investment.
---
MX MOBILITY EXTENSIONS
You want to use Android devices in your enterprise, but Android was built for the consumer world — until now. Mobility Extensions (Mx) adds a layer of features that are missing in mobile devices that run standard Android, features that make our Android-based mobile computers truly enterprise-ready.
With Mx, you get robust enterprise-class security and manageability, enterprise data capture support and business-class Wi-Fi connections that provide workers with a superior wireless experience. Mx is pre-installed on your devices at no cost and you are in complete control of which optional features you want to activate, and when. Mx — the enterprise features you need in Android, delivered.
---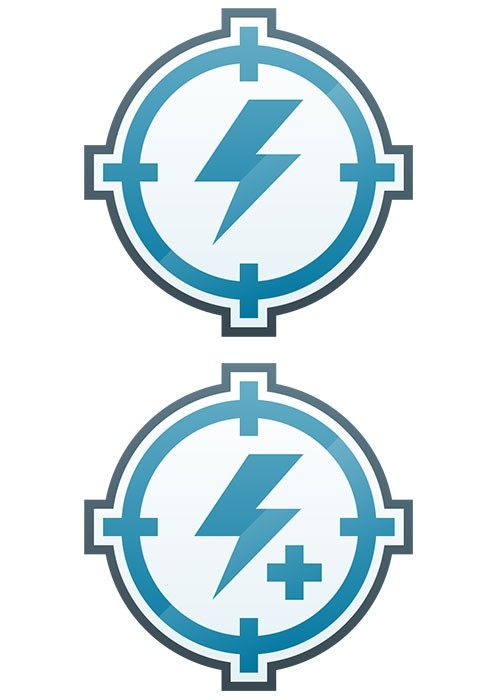 POWERPRECISION ve POWERPRECISION+
Your mobile workforce relies on mobile computers, cordless scanners and mobile printers. How well your mobile devices perform depends in great part on the batteries that charge them. When they're not working well, neither are your employees – impacting productivity, customer service and profitability. But how can you know the status of your batteries until it's too late?
Zebra gives you smart ways to preempt problems. With PowerPrecision and PowerPrecision+ batteries, you have critical intelligence about their health, while the on-device Battery Management application gives you the visibility to anticipate and avoid issues. Now, you'll know when batteries need to be charged, replaced or retired before you go to work.
PowerPrecision Batteries provide smart, convenient and flexible asset information to identify the battery used on each device. Track the total charge cycles consumed to predict the life of the battery and identify when it needs to be replaced.
PowerPrecision+ Batteries deliver the ultimate in battery data. Electronically query battery asset information, plus a wealth of battery health-related information, including impedance tracking and battery status at the time of query. Use our State-of-Health meter to perform real-time modeling of the electrical characteristics of the battery pack to compare current performance with that of a new battery.
---
PTT EXPRESS
Instantly enable Push-To-Talk communications between compatible devices over your existing Wi-Fi network with PTT Express. PTT Express is the most cost-effective way to give a small group of workers inside the four walls a basic voice connection — there is no additional infrastructure to purchase and the client software is free
---
SWIPE ASSİST
Let your users capture bar codes, documents and photos with the touch of a fingertip
A Zebra Technologies software utility that allows users to create and place a virtual data capture button on the screen of their mobile computer, bringing the simplicity and flexibility of touch computing to data capture. Now, users can simply tap the onscreen button to scan a bar code, capture information on a document or take a picture — instead of using the physical data capture button.
---
WORKFORCE CONNECT PTT PRO
Connect your entire workforce with robust push-to-talk services over cellular and WiFi networks. And unlike the public cellular networks, the text messages your workers send are always encrypted, protecting sensitive data, such as healthcare and payment card information. And services are available for Zebra, consumer Android and Apple iOs devices.
---
WORKFORCE CONNECT VOICE
Eliminate desk phone dependency and deliver the right voice features to the same mobile computers your workforce is using to access your line-of-business applications. Workers are connected, yet no longer tied to their desk for voice calls. And a customized user experience makes accessing voice and data easier than ever.
---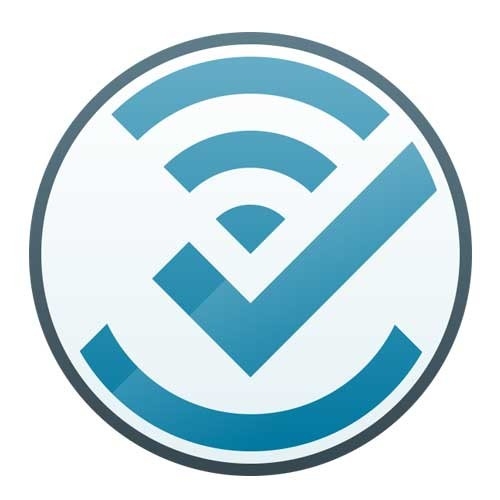 WORRYFREE WIFI
To get the most value out of the mobile devices inside your four walls, your workers need the best possible WiFi connection. That's why supported Zebra Android mobile devices offer WorryFree WiFi.
Part of Zebra's Mobility DNA family, WorryFree WiFi provides every worker with the best possible WiFi connection, every minute of every shift. This free tool delivers near instant application response times, unmatched roaming performance, plus exceptional voice quality and network diagnostics — everything you need to leverage your WiFi network to increase workforce productivity and better serve customers.
---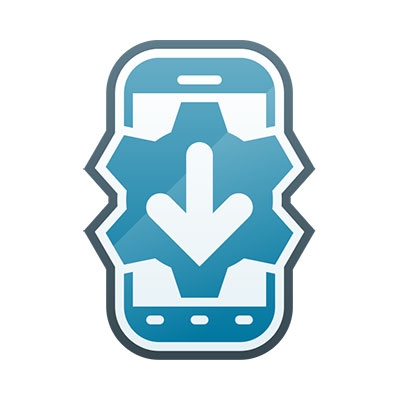 STAGENOW ANDROID DEVICE STAGING
If you need to deploy Zebra Technologies Android mobile devices in your enterprise, the first step is staging – preparing the devices for use. You could use existing IT staff or hire personnel to manually initialize your settings and applications — but not only is this approach costly and time consuming, it is prone to errors which can impact the worker experience, productivity and enterprise security. You could use your centralized Mobile Device Management (MDM) solution — but first you need a way to enroll those devices in the MDM, which requires an online connection to the MDM that could be costly and add additional management overhead. In addition, your MDM may not be capable of executing all of the settings you require.
Zebra Technologies' StageNow solves these challenges, allowing any size organization to easily stage a handful or thousands of Android devices with a quick scan of a barcode or tap on an NFC tag. And with StageNow's incredibly easy Wizard-based tool, even complex Staging profiles become simple to create.